Os duendes das estatísticas do WordPress.com analisaram o desempenho deste blog em 2010 e apresentam-lhe aqui um resumo de alto nível da saúde do seu blog: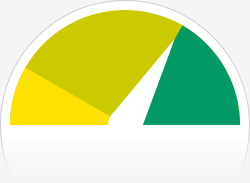 O Blog-Health-o-Meter™ indica: Este blog é fantástico!.
Números apetitosos
Um Boeing 747-400 transporta 416 passageiros. Este blog foi visitado cerca de 1,600 vezes em 2010. Ou seja, cerca de 4 747s cheios.
Em 2010, escreveu 22 novo artigo, aumentando o arquivo total do seu blog para 36 artigos. Fez upload de 57 imagens, ocupando um total de 5mb. Isso equivale a cerca de 1 imagens por semana.
The busiest day of the year was 27 de outubro with 47 views. The most popular post that day was RTF to Text usando Custom Assembly no SSRS 2008 R2.
De onde vieram?
Os sites que mais tráfego lhe enviaram em 2010 foram blog.fonsecanet.com, social.msdn.microsoft.com, google.com.br, sqlblog.com e lmodules.com
Alguns visitantes vieram dos motores de busca, sobretudo por shapefile america do sul, excel 2010, o que powerpivot, mapa do brasil shapefile e migracao de sql 2005 para 2008 qual a melhor forma
Atracções em 2010
Estes são os artigos e páginas mais visitados em 2010.
1
RTF to Text usando Custom Assembly no SSRS 2008 R2 outubro, 2010
1 comentário
2
SSRS 2008 R2 + Mapas Vetoriais (ESRI shapefile) maio, 2010
1 comentário
3
SQL x64 + Oracle Client setembro, 2010
1 comentário
4
Reporting Services 2008 R2 – MAPS março, 2010
1 comentário
5
Master Data Services – Introdução maio, 2010
2 comentários